CAD, Master SPEC AIA and 2D Revit Drawings
CAD, Master SPEC AIA Drawings and 2D Revit drawings can be provided upon request. We'll work with your general contractor to design your custom or packaged boiler and and render the images and specifications needed for contracts, planing and more. Contact us today.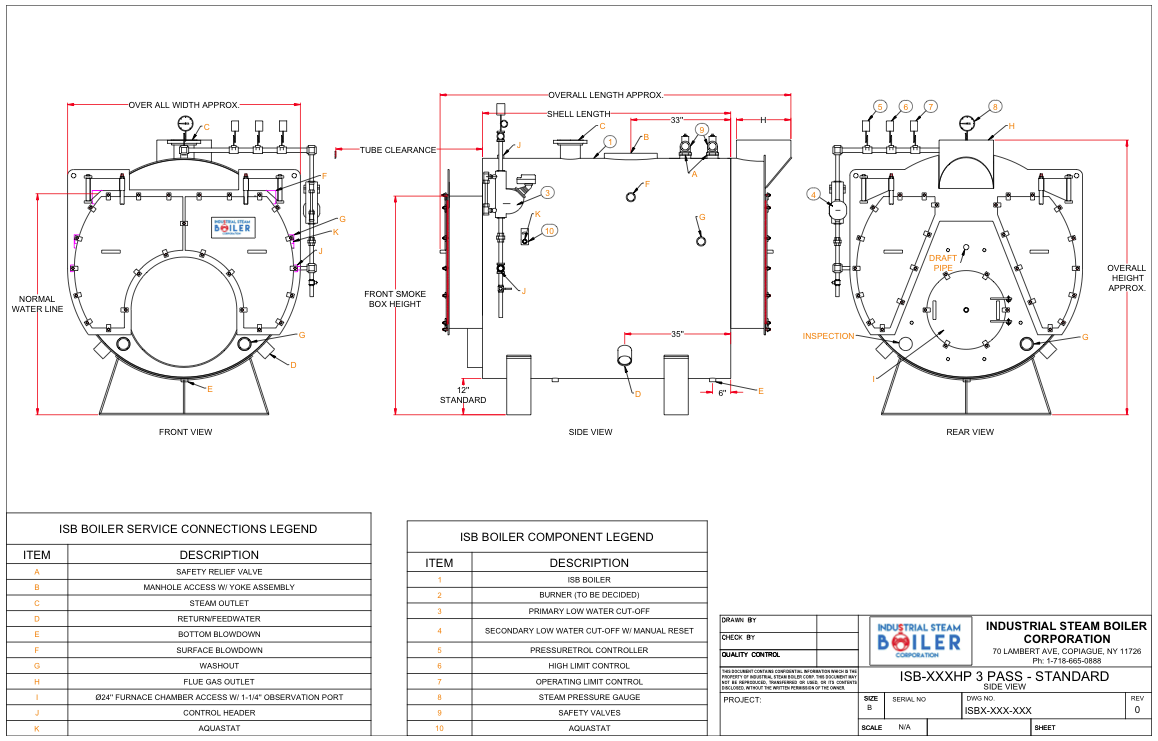 Industrial Steam Boiler Corporation designs and manufactures commercial and industrial boilers and storage tanks for facilities in the New York Tri-State area and across the country. Boilers and tanks can be fabricated on-site to reduce installation costs. Mobile boilers and temporary tanks can be set up and running within 24 hours in New York City.