Custom Designed Tanks - Factory Built or Field Erected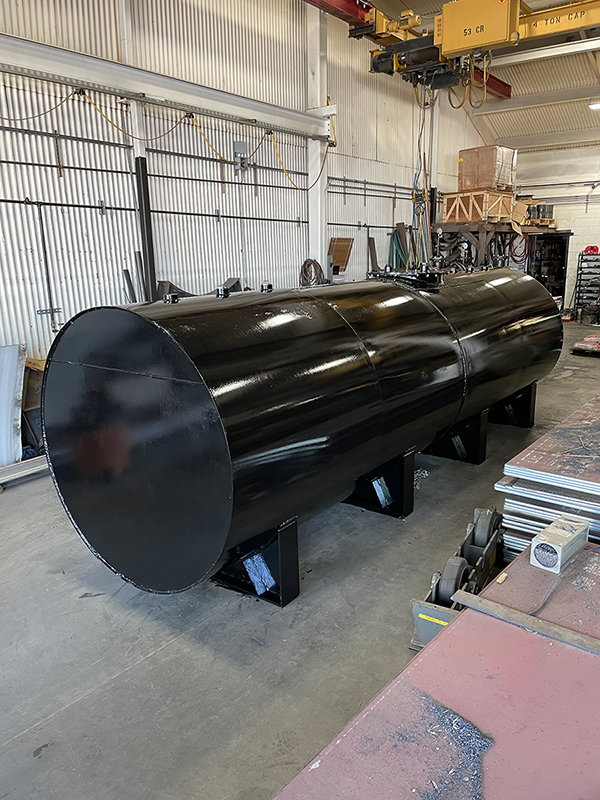 ISB also specializes in designing and manufacturing NYC, ASME & UL 142 Approved Large Capacity Pressure Vessels in Cylindrical and Rectangular form. The tanks can be factory built or field erected.

ISB maintains a full range of Pressure Vessel Design Specifications with various storage capacities and pressures for both above ground and underground applications.
Custom Fuel Oil Tanks and Fuel oil header systems can also be designed to Job specifications.
Capacities Range from 550 Gallons to 30000 Gallons
Custom Non Pressure Type Exact Replacement or Custom Design Boiler Feed Tanks can also be field fabricated or shop built to meet your project's requirements.
Industrial Steam Boiler Corporation installs pressure vessels and other tanks throughout the New York Tri-State area and nationwide.